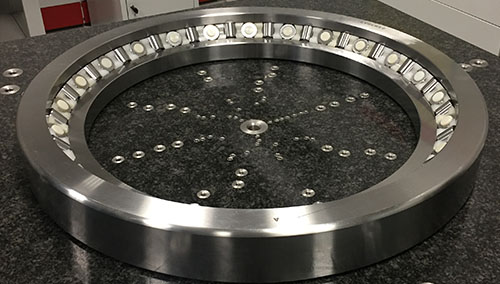 PRECISION TAPERED CROSSED ROLLER BEARING
High precision tapered crossed roller bearing mounted on a vertical lathe.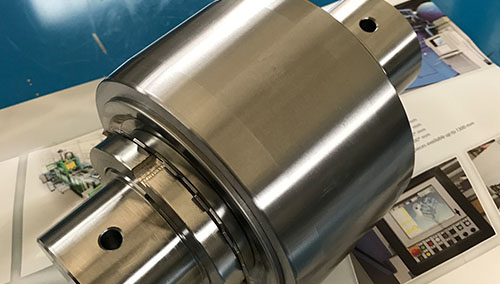 STAINLESS STEEL TRACK ROLLER WITH STUD
Stainless steel track roller with stud used for supporting and rotating silos diving in marine water. It featuers a variety of stainless steel caps (NILOS ring) and VITON contact seals.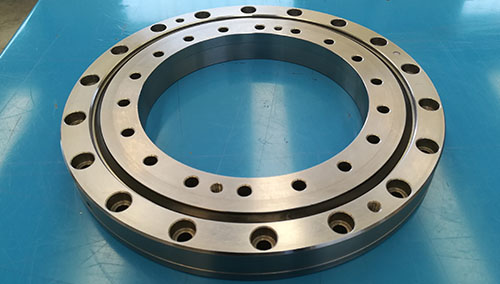 PRECISION CYLINDRICAL CROSSED ROLLER BEARING
Precision cylindrical crossed roller bearing for bi-rotary milling head.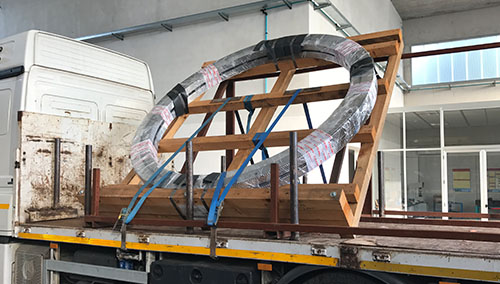 SLEWING RING WITH HELICAL OUTER GEAR
High precision slewing ring with ground helical outer gear used in the military field. Outer diameter 2.800 mm. Axial-radial rotation precision: 0,08 mm max.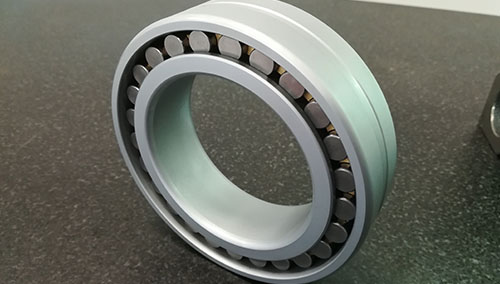 PRECISION RADIAL CYLINDRICAL ROLLER BEARING WITH ANTI-CORROSION TREATMENT
High precision cylindrical roller bearing with massive solid-brass cage ("SP" class according to DIN 620). Used on machine tool.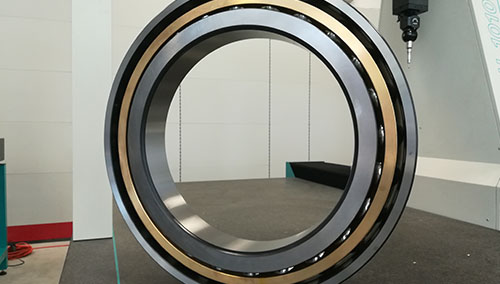 STANDARD ONE BALL ROW BEARING
Standard precision angular contact bearing, one ball row for machine tool spindle.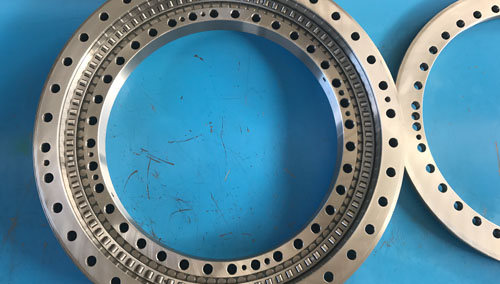 PRECISION THREE ROLLER ROW SLEWING RING
High precision three roller row slewing ring. Used on machine tool.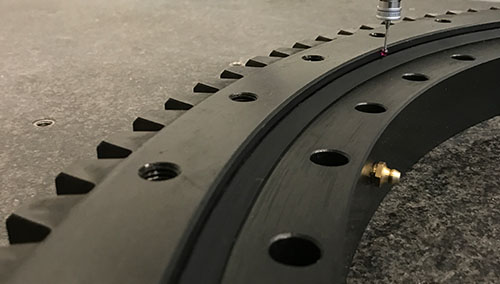 SLEWING RING WITH OUTER GEAR
Slewing ring subjected to phosphating with outer gear for industrial plant.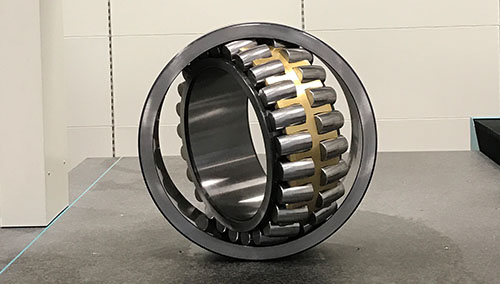 STANDARD SPHERICAL ROLLER BEARING
Medium size standard spherical roller bearing for gearbox.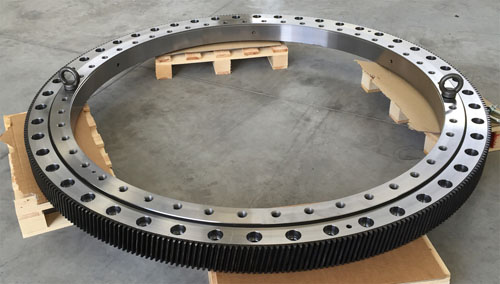 SLEWING RING WITH OUTER GEAR
One ball row slewing ring with tilted gear (ß=15°) and hardened by induction for welding ring plant for aerospace use. Material of the rings: 42CrMo4( W.Nr.1.7225) quenching.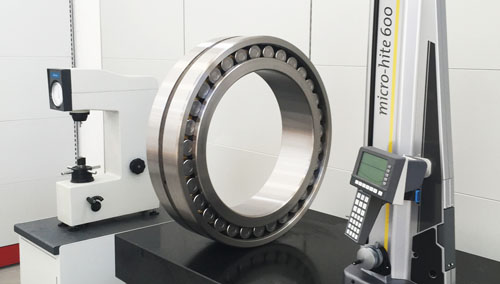 RADIAL CYLINDRICAL ROLLER BEARING
Cylindrical rolling bearing with high precision solid brass cage ("SP" class according to DIN 620) for chuck of turning mill. Material of the rings: 100CrMn6 (WNr.1.3520) hardened and with high hardness.